They were looking for it. All of them. Pizarro and Orellana, Klaus Kinski and Harrison Ford, Neil Young and Iron Maiden. They were looking for ELDORADO!
I was so ill, I was so wild,
but all I want is something else,
I want a wife, I want a child.
Kiin. has been there and they show us the way to the land of promises where our deepest whishes and desires come true. The journey is no bed of roses though. To reach the holy gates of Bling you need a splendiferous stallion, a cup of lepid Muckefuck (ersatz coffee) and to take part in at least one mediocre poetry slam. Godspeed!
Star artist extraordinaire: Daniel Frederik Django Caspar Aerport Hans Freiherr von Bothmer
The soundtrack for your journey, provided by the Eldorado Mixtape:
Atahualpa – El Dorado
George Alexander – El Dorado
Sniper – El Dorado
Sound Of Music – El Dorado
Skorup – El Dorado
Neil Young– Road of Plenty (El Dorado)
Mi Tayabamba– El Dorado
Mattress– El Dorado
Voyage – Golden Dorado
Glass Prism – El Dorado
unkown – El Dorado
Revolver – El Dorado
DraeTown – City of Gold
Brassmunk – El Dorado
Animate Objects – El Dorado
17 Hippies – El Dorado
Angelo Casto & Mauro Caminiti & Stefano Ciotola – El Dorado Song
Elton John – El Dorado
Mara Kayser – El Dorado
Agent Orange – El Dorado
KIIN. #7 — Eldorado
ISBN 978-3-940304-71-1
28 pages, color, 14.8 x 21 cm
limited edition (100), numbered
+ Cover made of gold (of course)
All titles by this artist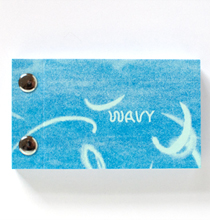 Ines & Kirsten Geißer
142 pages, two color riso print, 5,5 x 9,5 cm.
9,00 €