You should enjoy Blue Berry Blue with fresh waffles and vanilla ice dream, because this is how blueberries taste the best. But our trip into the blueberry fields is not going to be as idyllic: join us and get your fingers dirty!
36 pages, two color risoprint, 14.8 x 21 cm
limited edition, including a set of 13 temporary tattoos
ISBN 978-3-940304-58-2
9,00 €
+ Shipping
All titles by this artist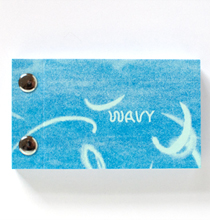 Ines & Kirsten Geißer
142 pages, two color riso print, 5,5 x 9,5 cm.
9,00 €