Urban Tropical takes you on a skateboard ride through a colorful and dangerous jungle. Let´s find the perfect Mango! Also on board you can find Michel Esselbrügge as this time's guest artist.
36 pages, black print on colored paper, 14,8x 21 cm
limited edition (100)
ISBN 978-3-940304-94-0
5,50 €
+ Shipping
All titles by this artist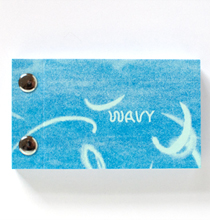 Ines & Kirsten Geißer
142 pages, two color riso print, 5,5 x 9,5 cm.
9,00 €