Why are the dolphins always happy and why are there no snow pics? A deeply sad rabbit reflects on her social media consumption.
12 pages, three-color riso print, 10,5 x 14,5 cm,
Thread-stitching, limited edition (200)

ISBN 978-3-96451-023-5
6,50 €
+ Shipping
All titles by this artist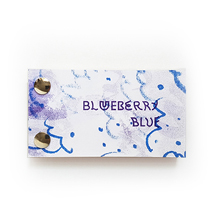 Ines & Kirsten Geißer
160 pages,three color riso print, 5,3 x 9,8 x 1,7cm.
9,00 €