WHTPP (What Happened To Pajama Parties?) That is not a legitimate but nearly necessary question. But luckily IcyG and KaySee followed it up. They follow their autobiographical traces in TV-history, from The Wire to Spongebob.
KIIN. #9 – WHTPP
ISBN 978-3-940304-78-0
28 pages, b/w, 14.8 x 21 cm
limited edition (100), numbered
All titles by this artist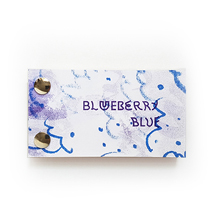 Ines & Kirsten Geißer
160 pages,three color riso print, 5,3 x 9,8 x 1,7cm.
9,00 €