At the International Comic Salon Erlangen 2014 Heimdall was honorably mentioned at the ICOM-awards 2014.
Heimdall sees everything from a seat on his roof in Asenheim. Beneath him in Valhall the brave celebrate, then return to fighting. Heimdall has a bugle. When the giant wolf devours the sun, Heimdall will sound the bugle. The brave beneath him await that as well. Heimdall has little reason, but a lot of time, to think. Beneath him the brave celebrate in Valhall.
"THE BUGLE WAS MADE FOR RAGNARÖK.
IT HAS NEVER BEEN USED.
I CANNOT KNOW IF IT WORKS."
In his debut comic Max Baitinger interprets the Edda from a different perspective; through the eyes of the all-seeing Heimdall, who keeps a solitary lookout for the end of the world. Baitinger adapts the linguistic verse structure of the original text and renders the story in distinctive black and white drawings.
(This extract shows a selection of pages of the book.)
48 pages, b/w, 18 x 26 cm
paperback, threat-stitched
ISBN 978-3-940304-81-0
15,00 €
+ Shipping

All titles by this artist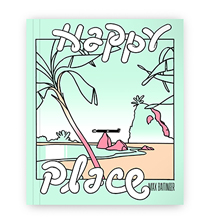 Max Baitinger
160 pages, printed with four spot colors, 16,5 x 19,5 cm
18,00 €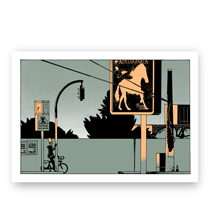 Max Baitinger
Giclée print, 35 x 50 cm, limited edition (50), numbered
70,00 €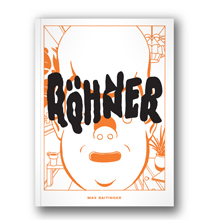 Max Baitinger
216 pages, b/w, 15.3 x 21 cm, paperback with flaps
22,00 €