"Like a spotlight, one decision leaves an entire life in shadow. The darkness swallows the memories. Even if someone asks about him. Then, like a hammer, the ending shatters any words about travel, friends, family and happiness."
After the sudden suicide of their father, two siblings begin a silent correspondence: she writes to him, he sends drawings back. Each filled page makes visible what words often lack. The dialogue opens a world full of enchanted memories, riddles and feelings that, as intimate as they may be, bring to light something universal: That nothing is as one expects, fears, or hopes. Sister and brother let themselves be accompanied a short way through their present and their past. In the forest of their childhood, on the way through the valley, in multi-layered image-word compositions and allegorical and occasionally ironic drawings they show that in the end a place is often surprisingly more than just a catastrophe.
Preorder Special: The first 50 orders of "Fürchtetal" will come with the book's soundtrack "Es gibt keine Worte für sowas" composed by Holob as an audio cassette with exclusive riso printed packaging and as a download link!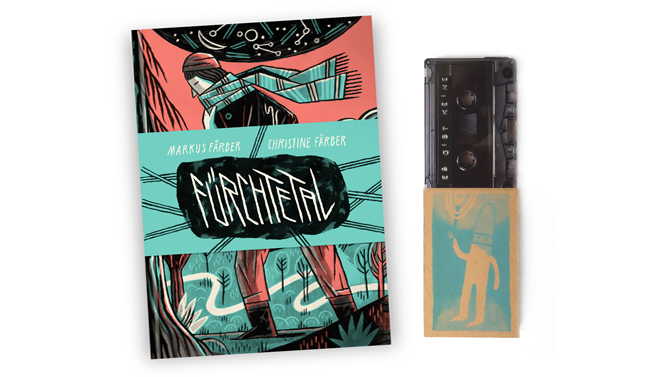 116 pages, 19,5 x 27 cm, b/w,
Paperback with flaps and belly band.
Thread-stitching

ISBN 978-3-96451-024-2
24,00 €
+ Shipping
All titles by this artist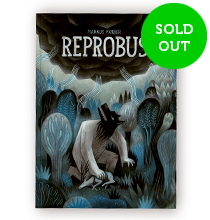 Markus Färber
96 pages, full color, 19,5 x 27 cm, soft cover with flaps
22,00 €