Die Schülerinnen Daisy und Jeanne-Claude haben ein Geheimnis, das es ihnen ermöglicht, ihrem Vorstadtleben zu entkommen: In den dunklen Winkeln des Kellers von Daisys Haus, hinter der Waschmaschine und einem Schleier, der die Wirklichkeiten trennt, liegt eine verborgene Welt. Das aus Regenbogenfarben erschaffene Ökosystem ist die Heimat von ungewöhnlichen Empfindungen und bi-zarren Lebensformern zu denen sowohl verspielte Teekannen-Kreaturen, als auch weniger freundliche Wesen zählen.
Während die Freundinnen diese seltsame Realität erforschen, entdecken sie, dass auch sie durch ihren Einfluss geprägt werden. Doch ihre Freundschaft wird bald getestet werden, da Jeanne-Claude immer mehr ihrer Schulfreunde in die wundersame Welt mitnimmt und Daisy sich zu fragen beginnt, wie echt ihre neu entdeckte Beliebtheit an der Schule wirklich ist.
Release Date: October 2018
Preorder Special: The first 50 orders of CRAWL SPACE will come with an art print!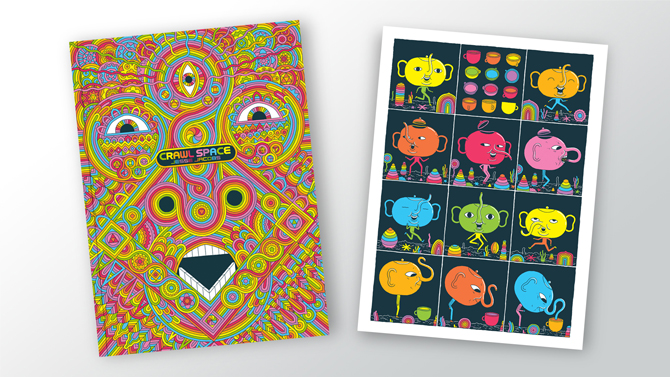 96 pages, full color, 19 x 26 cm
paperback, thread-stitching
ISBN 978-3-96451-002-0
19,00 €
+ Shipping
All titles by this artist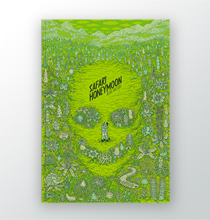 Jesse Jacobs
80 Seiten, Farbe, 18 x 25,5 cm, Broschur
18,00 €