Boris the Potato Child is the son of Aglaé, the former queen of the land of Marylène. Like a tyrant he rules over his household and his mother, whom he henceforth calls Bubble. Together with Sabine, a vengeful warrior French fry, he reforms the country's military and self-government to further consolidate his authority. In peaceful Marylène, nothing will ever be the same again …
"Boris, das Kartoffelkind" delivers a bitter critique of our consumerist impulses and abuses, wrapped up in a dramatic story with extraordinary characters. Mixing world history, literature, and pop culture from the myths of classical antiquity to the Beatles and Simone de Beauvoir, Anne Simon has created in Marylène a world of abundant visual imagination.
Release Date: June 2022
Preorder Special: All pre orders of this book will come with a small surprise!
164 pages, b/w, 17 x 22 cmPaperback with flapsLanguage: German

978-3-96451-029-7
18,00 €
+ Shipping
All titles by this artist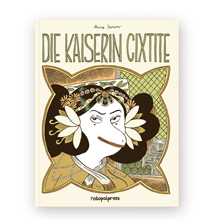 Anne Simon
80 pages, full color, 17 x 22 cm
18,00 €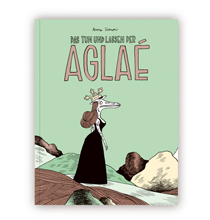 Anne Simon
120 pages, b/w, 17 x 22 cm, paperback with flaps
17,00 €