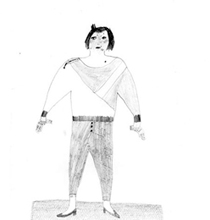 born in the beautiful Franconian forest in 1986. Since 2006 she has been studying painting and graphic arts at the Burg Giebichenstein University of Art and Design in Halle (Saale). She is drawing and writing stories – often in co-operation with her sister Ines Christine. Together they are KIIN.
Instagram: instagram.com/kirstencarina & instagram.com/k_i_i_n
Webseite: kirstencarina.com/
All titles by this artist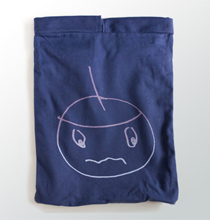 Ines & Kirsten Geißer
Cotton backpack, needs to be washed (30 ° C), and ironed inside out, 30 x 40 cm.
25,00 €