STRANNIK gives an insight into the everyday life of a homeless 46-year-old martial artist in Russia – a country where millions of people live on the street. Four days of conversations about his dreams, ideas and memories became this documentary short-comic.
In fall 2015 the author Anna Rakhmanko and the illustrator Mikkel Sommer heard about Vyaches-lav, better known as Ali Baba in the ring, for the first time. A few weeks later they met in a café in Moscow where Vyacheslav told them about his life and how it is when all you own fits into a plastic bag. A story about a life that is framed by the stairways of suburban apartment buildings, the noisy fast-food restaurants, the cheap movie theaters, the warm metro, and the endless fights. The three of them spent a few intense days together in Moscow before travelling to a closed off military town in the south of Russia where Ali Baba had his next fight.
48 pages, unicolor, 23.5 x 17 cm, paperback,
thread-stitching, Language: English.

ISBN 978-3-96451-005-1
14,00 €
+ Shipping
All titles by this artist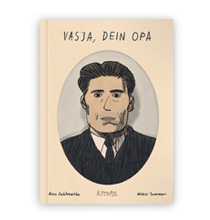 Mikkel Sommer & Anna Rakhmanko
100 pages, printed in two spot colors, 17 x 23 cm.
18,00 €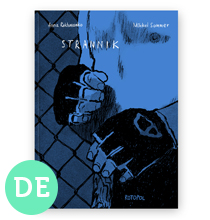 Mikkel Sommer & Anna Rakhmanko
48 pages, unicolor, 23.5 x 17 cm, German.
14,00 €