"Sola" begins with the narration of a dream in luminous shapes and colours: a house in which light shines in every corner, surrounded by a flowering garden – a utopian place of refuge, communal togetherness and a life in harmony with nature. But like in a moment of awakening, the harmonious ideal breaks against a reality that offers neither security nor confidence. It is a reality in which crises like climate change threaten the fragile balance of the environment and call the certainties of our everyday lives into question.
In her new book, Malwine Stauss uses radiant watercolours to create a deeply personal insight into an emotional world shaped by the tensions, fears and hopes of our present time. With multi-layered graphic compositions that are abstract and accessible at the same time, "Sola" offers an expressive visual language that invites us to pause for thought.
Release Date of new print run: October 2022
Preorder Special: The first 50 pre orders of this book will come with a small surprise!
44 pages, color, 17 x 24 cm, Hardcover.

ISBN 978-3-96451-031-0
15,00 €
+ Shipping
All titles by this artist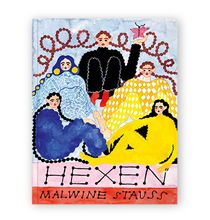 Malwine Stauss
96 pages, color, 23 x 27 cm
20,00 €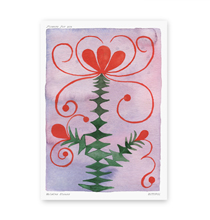 Malwine Stauss
8 pages, full color, 14,8x 21 cm
3,00 €
Malwine Stauss
Set of 4 different postcards, full color, 14.8 x 10.5 cm
4,00 €