In her collection of cartoons and comics Nadine Redlich plucks apart a bouquet of emotions. Anyone who can relate to phobia, lethargy, stress, panic or resignation will take great pleasure when viewing the results of Redlich's intense examination. That much I, as a phobic patient, can promise.
"I'm seriously afraid I might never die."
96 pages, full color, 15 x 21,5 cm
english, paperback, thread-stitching
ISBN 978-3-940304-56-8
16,00 €
+ Shipping

All titles by this artist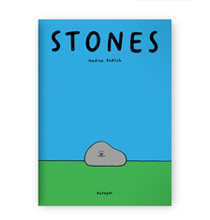 Nadine Redlich
80 pages, 15 x 21,5 cm, Paperback with dust cover, full color.
16,00 €