Nika, Lotte and Mangold have developed and at the same time are still the same. When they are together, the world always becomes bigger than their small town. While Mangold struggles with her chaotic parents, Lotte counts bugs and for Nika everything revolves around her music. But then the new drummer Max causes maximum emotional confusion, and not only because of his name. Courageously, the three girls and their friends slide from one adventure to the next, and sometimes it even becomes downright fantastic.
Thomas Wellmann reminds us again how great it is to have friends who are there to dive into life together. There's always something going on and if not, these three friends come up with something new and fun. Only standing still makes no sense – except when dreaming.
Release Date: May 2021
Preorder Special: The first 50 orders of this book will come with a "Nika, Lotte, Mangold! – Zeichenheft"!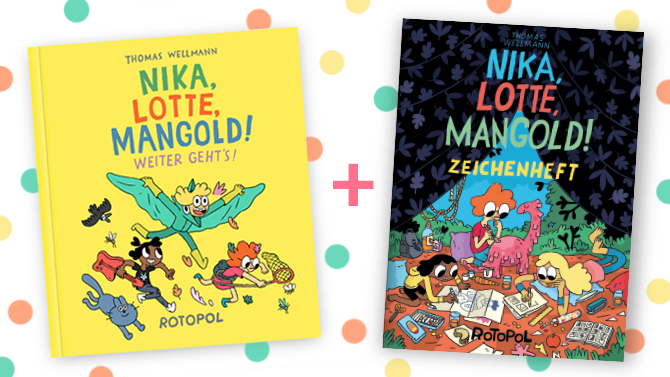 84 pages, 16,5 x 19,5 cm, Hardcover, full color.

ISBN 978-3-96451-020-4
15,00 €
+ Shipping
All titles by this artist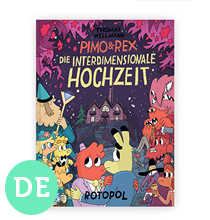 Thomas Wellmann
112 pages, full color, 27.5 x 20.5 cm, paperback
19,00 €