There are days where you cannot avoid the challenges of life. When even the distraction of the distractions has lost its power, it is time to get up and get things done. After her soulful exploration into the emotional world of stones in "Stones" and her meditations about fear in "Paniktotem", Nadine Redlich now brings attention to the struggles of everyday life in "Doing the Work".
Release date: September 2023
Preorder Special: All pre orders of this book will come with a small surprise!
96 pages, 15 x 21,5 cm,Paperback,full color, Language: Englisch.

ISBN 978-3-96451-045-7
18,00 €
+ Shipping
All titles by this artist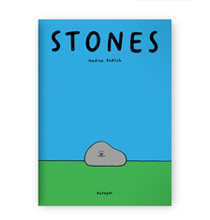 Nadine Redlich
80 pages, full color, 15 x 21,5 cm
16,00 €