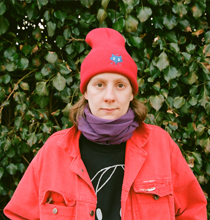 Anna Haifisch wurde 1986 in Leipzig geboren. Sie hat dort an der Hochschule für Grafik und Buchkunst Illustration studiert. Während des Studiums arbeitete Anna ein Jahr bei Kayrock Screenprinting Inc. in Brooklyn. Mit sechs Freunden gründete sie 2013 das Comicfestival The Millionaires Club. Zusammen mit James Turek startete sie 2014 das Mini Comic Projekt Tiny Masters.
Webseiten: www.hai-life.com und www.tinymasters.eu
The Millionaires Club: themillionairesclub.tumblr.com
All titles by this artist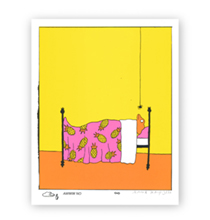 Anna Haifisch
Three color silk screen print on 300g uncoated paper, 21 x 27 cm.
35,00 €