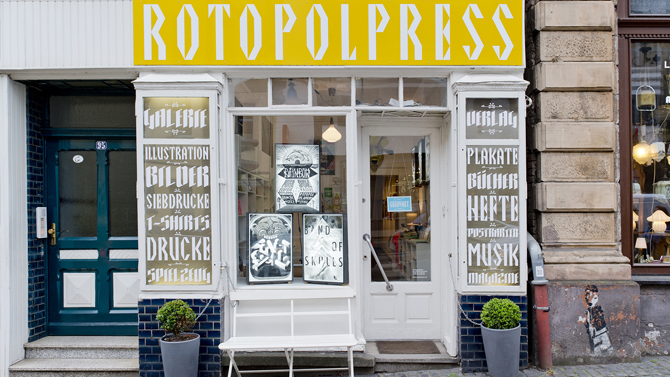 WHO ARE WE?
Rotopol is a publishing house for graphic storytelling touching upon the borders of what illustration and comic art can accomplish. Our range of products lets the reader discover books produced in high quality as well as artists with personal styles and stories.
In 2007 we founded our headquarter in Kassel. This is from where we collaborate with an international network of graphic artists and designers. Next to our office you can find our studio space, our silk screen printing workshop, and our gallery for contemporary illustration which hosts varying exhibitions year-round. In the attached store we are displaying our comics and illustration books, high-quality art prints, paper toys, postcards, hand-made sketch books, and printed textiles. All in all, we look at Rotopol as a platform that brings together the creative potential around us, developing it and making it visible in multiple ways.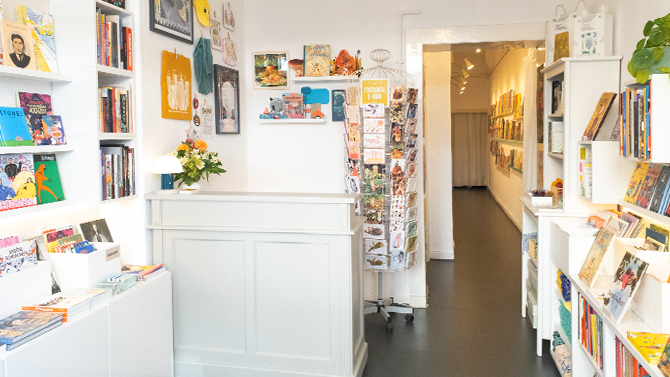 WHY DOES ROTOPOL EXCIST?
In January 2006, while she was still studying Visual Communication at the School of Arts and Design Kassel, Rita Fürstenau founded the publisher "Verlag ohne Titel" ("untitled publisher") in order to create a publication opportunity for her own work and for that of other young illustrators. During the next semester, she found like-minded fellow students who also saw the newly founded publisher as a space to work independently and in productive exchange with like-minded peers, at a high creative level and independent of short-lived market trends.
In May 2007 the office and book store at Friedrich-Ebert-Straße 95 in Kassel were opened and the publishing house was named "Rotopol". In the years that followed, Rita Fürstenau, Michael Meier and Lisa Röper developed the first Rotopol idea into a fully-grown independent publishing house.
Rotopol has been headed by Rita Fürstenau since the beginning of 2016 and managed together with a publishing team made up of freelance and permanent employees.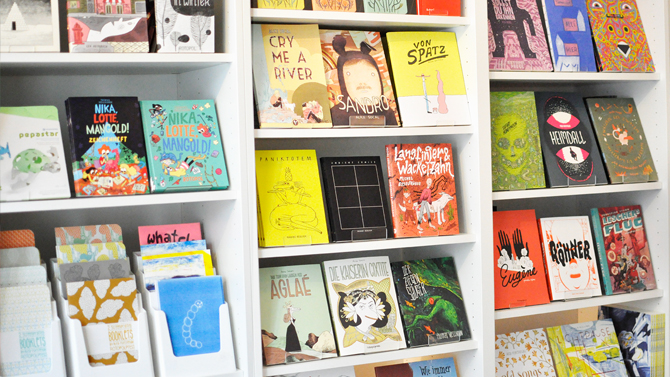 WHAT IS IMPORTANT TO US?
At Rotopol we offer illustrators, comic artists and designers the opportunity to implement unconventional contents and visual ideas. We are interested in strong personal styles, experimental ways of storytelling and curious narrations. When we pick up a book, we want to be surprised. For us, it is all about projects that you want to read again and again, always discovering something new. The editing and production process is done in close cooperation with the artists, and we are working hard to find a matching format and layout for every piece. And since some ideas do not fit between two book covers, we make more from paper than just beautiful books: epically opening fanfolds, high quality art prints in limited editions, and craft games that require even adults to apply a lot of tactical sense.
It is particularly important to us that the production process of our books and products is executed as close and controlled as possible. Especially with unusual formats and small editions, we like to work with local printers and work integration social enterprises. When it comes to materials, we love to work with natural, uncoated paper and forms of bookbinding that ensure a long life period for our books. Art and textile prints are produced in our own studio or silk screen printing workshop.