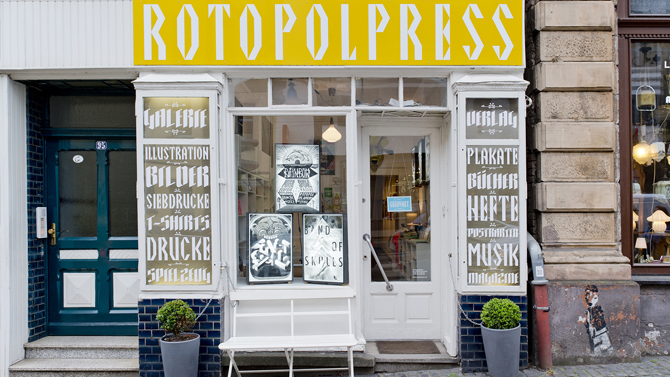 WHO ARE WE?
Rotopol is a publishing house for graphic storytelling located in Kassel, Germany. Our catalogue includes comics and picture books for children and adults as well as art prints, paper games, postcards, and sketchbooks. With its publications, Rotopol explores the boundaries of what illustration and comics can accomplish and offers readers the chance to discover high quality books and exciting talents with individual drawing and storytelling styles.
For our selection of publications, we focus on works that have been developed by the artists themselves and which combine a powerful graphic technique with innovative narrative styles and personal stories. Rotopol wants to offer a home to these books and their unmistakable voices. The originality and creativity inherent in these projects are what excite us about publishing.
At the same time, we understand Rotopol as a network for the creative exchange between contemporary German-speaking artists, international artists, and an interested public. To promote this dialogue, we travel around the world, visit book fairs, comics and literature festivals, and organize exhibitions and events such as readings and workshops. In order to reach a wider audience, we often publish titles in English in addition to the German edition. We envision Rotopol as a platform to manifest the creative potential around us, to further develop it and make it visible in various ways.
Since the founding of Rotopol in 2007, our publishing office in Kassel is located in the same space as a book store which invites passersby to browse through a diverse selection of picture books, comics, graphic novels and zines. In 2018, Rotopol was awarded with the main prize of the "Publishing Prize of the Land of Hesse" and in 2020 and 2022 was awarded with the "German Publishing Prize".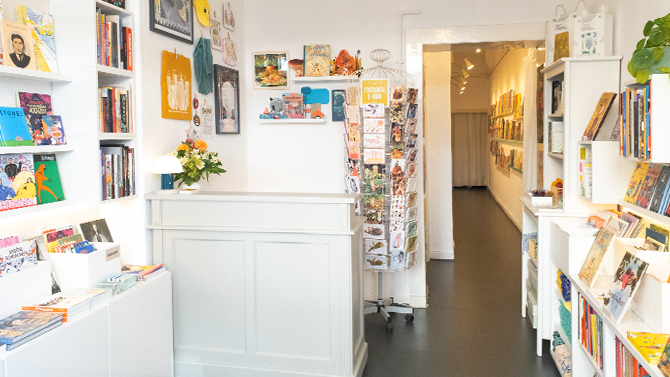 WHY DOES ROTOPOL EXIST?
In January 2006 during her studies of Visual Communication at the School of Art and Design Kassel, Rita Fürstenau founded the "Verlag ohne Titel" ("Publishing House without Title") to create a platform to publish her own work and that of other young illustrators. During the next semester, she was joined by like-minded fellow students who also perceived the newly founded publishing house as a space of opportunity to work in a self-determined way and on a high creative level with like-minded artists.
As the end of their studies approached, the group began searching for a shared studio with office space for the publishing work and a space for the presentation and sale of publications. On May 11, 2007, the office and store in the Friedrich-Ebert-Straße 95 in Kassel was opened for the public and the publishing house was named "Rotopol". In the following years, Rita Fürstenau, Michael Meier and Lisa Röper developed a fully-grown independent publisher out of the initial Rotopol-idea.
Since the beginning of 2016, Rotopol has been headed by Rita Fürstenau and managed together with a publishing team of freelancers and permanent employees.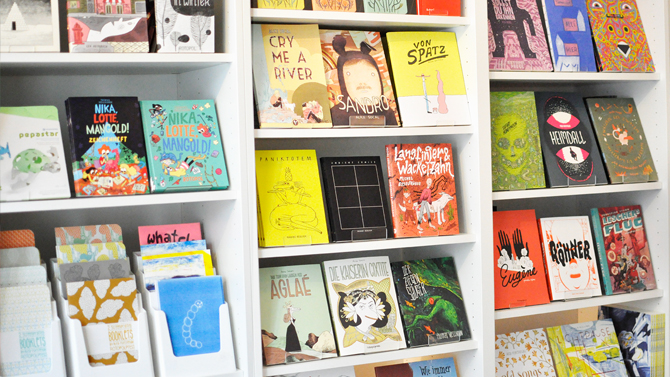 WHAT IS IMPORTANT TO US?
As Rotopol, we make it possible for artists to realize unconventional content and visual ideas. We are interested in powerful and unique artistic voices, experimental narrative styles and idiosyncratic stories. When we open a book, we want to be surprised. We are invested in projects that can be read and looked at multiple times – because they offer new aspects to discover.
For the editing and production process, we work closely with our artists and seek out the best possible format and layout for their publication. And since some ideas do not fit between two book flaps, we make more from paper than books: our catalogue includes epically unfolding leporellos, high-quality art prints in limited editions and paper games that also demand creative dexterity from adults.
For the production of our books and products, we give our best to ensure that each project is realized in a high-quality material form that does justice to the content and is a well-designed reader-friendly object. We prefer to work with uncoated paper and bindings that ensure the longevity of our books.
For the corporate design of Rotopol, we have deliberately decided to make restraint our guiding principle. This enables a varied and project-based graphic realization. Logo and lettering are adapted to each publication of an artist in accordance with the design of the book cover and imprint. Because we work with hand lettering or individually designed fonts for most books, project-related marketing materials are also designed in that way. Thus, each publication is a visual microcosm and, at the same time, gives Rotopol the opportunity to reimagine itself in the context of each new publication.