Hellen Jo working on her pieces "So Now What" and …
… "Wir Reisen Zusammen" for the exhibition.
Some from the opening.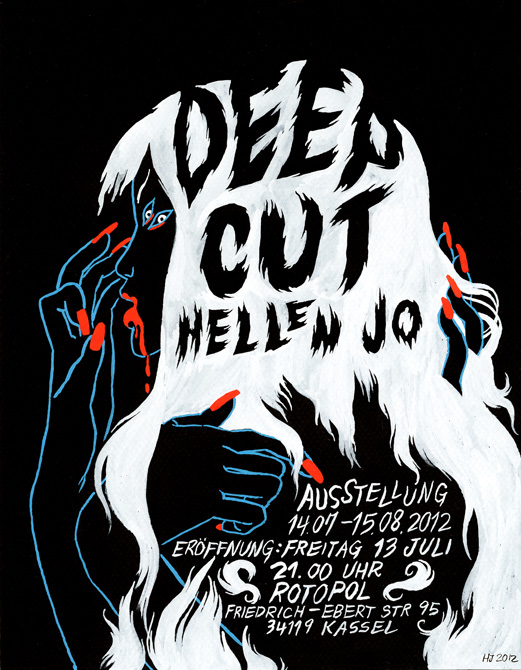 At Rotopol American artist Hellen Jo will present her current and latest work in her first solo-show. We're especially happy about the fact that she will come directly from L.A. to be present at the opening.
The American artist of Korean descent grew up in Burbank, California. Now she's living in L.A. and is working as an animator for Cartoon Network as well as a freelance comic artist and illustrator. Her clients are among others Vice Magazine and Poketo.
Her debut comic book "Jin & Jam" has been published by Sparkplugbooks in 2008. In the past years Hellen Jo was part of two Rotopol group shows (Secret Service and Super Villain).
Show opening on:
Friday, July 13, 2012 at 9.00 pm
at Rotopol
Friedrich-Ebert-Str. 95 in Kassel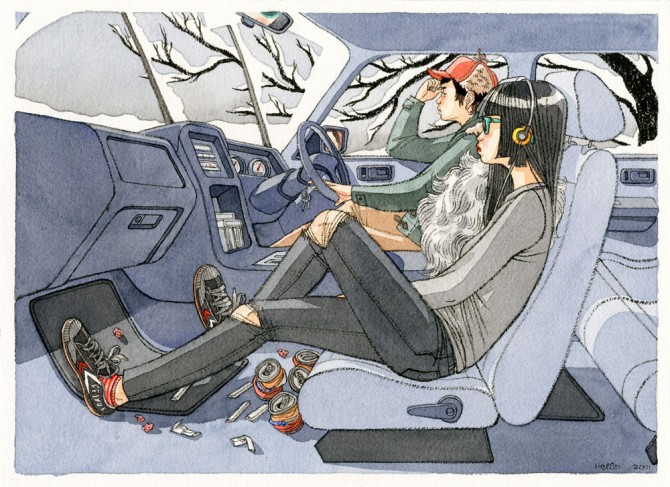 Yuki – Hellen Jo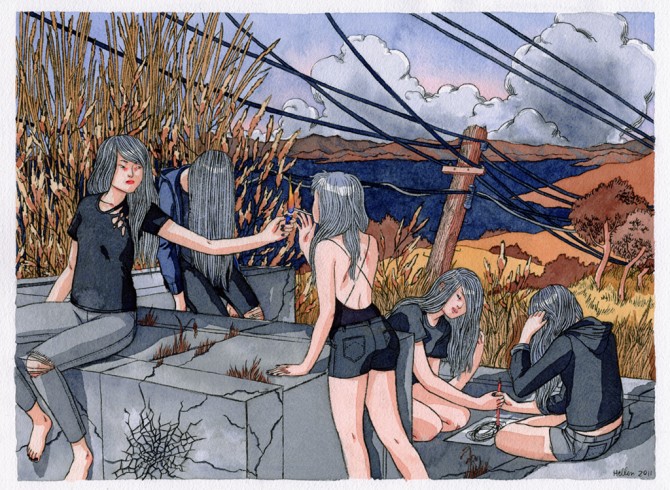 Bay Area Native – Hellen Jo
Pool Skate – Hellen Jo