Here are some impressions from the Comicfestival Hamburg. It was very nice.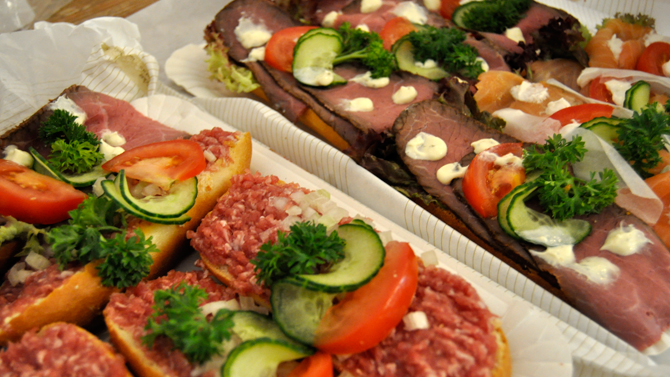 First of all ground pork (and roast beef)!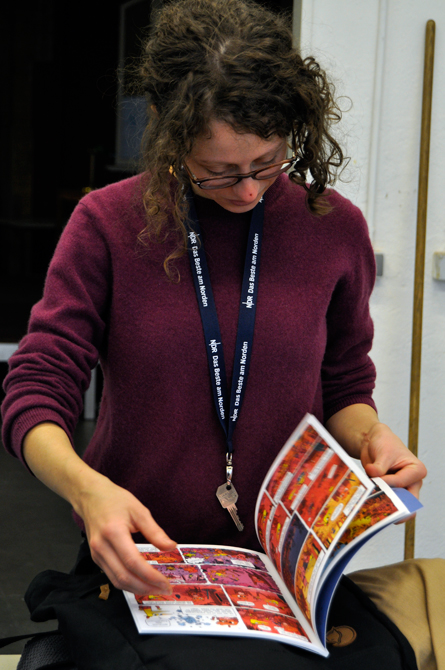 Our press agent Sarah Omar is checking teh freshly printed Pimo & Rex by Thomas Wellmann.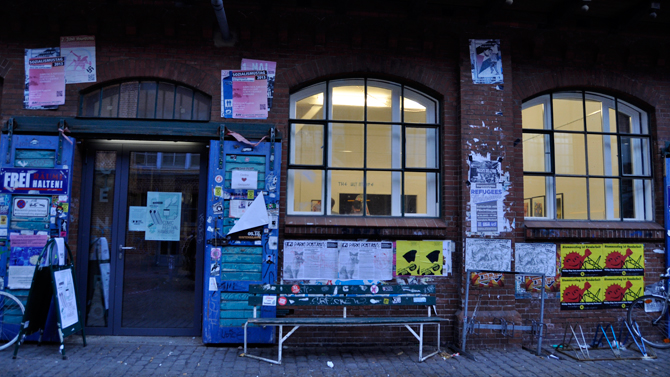 The Ultimate Disaster Show in the Centro Sociale.
Michael Meier is doing something with type.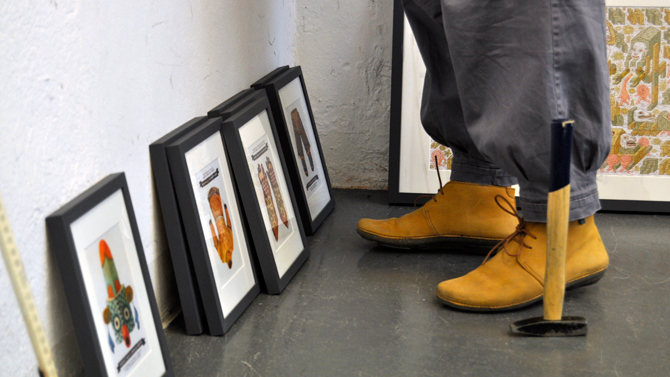 Lisa Röper is hanging the show.
The space was limited so we couldn't show the whole exhibition. There was work by: Rita Fürstenau, Thomas Wellmann, Ugo Gattoni, Lisa Röper, Melanie Climent, Maike Plenzke, Guy Vallez, Michael Meier, Jesse Jacobs, Mikkel Sommer, Anton van Hertbruggen, Markus Färber, Lea Heinrich and Isabel Seliger.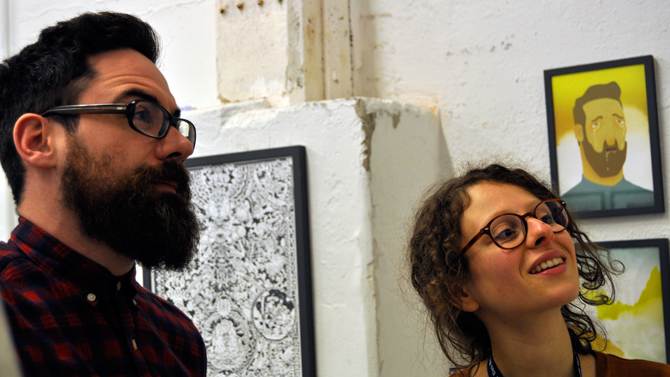 Michael Meier and Sarah Omar …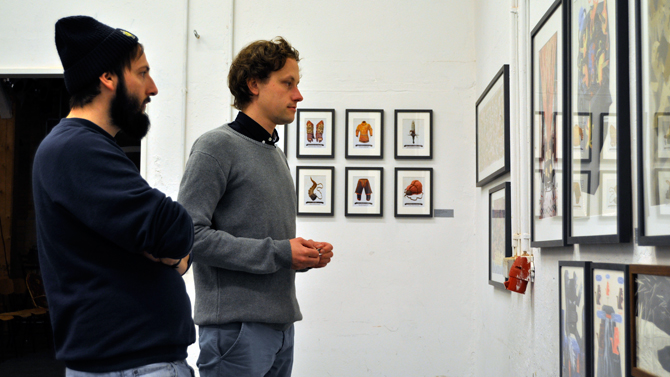 … and Heiner Fischer and Thomas Wellmann are pretending expert knowledge …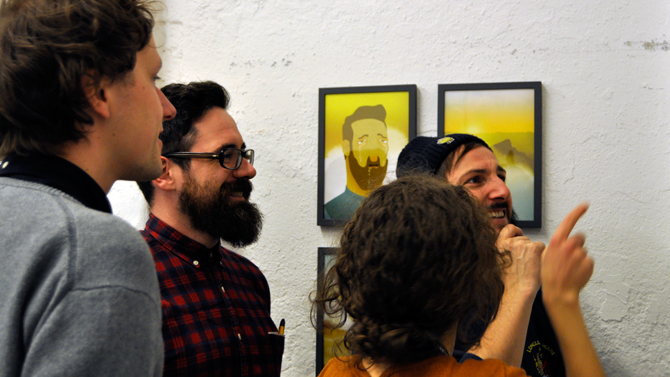 … finally they're surrendering to their nescience and decide that everything is funny.
The people liked it.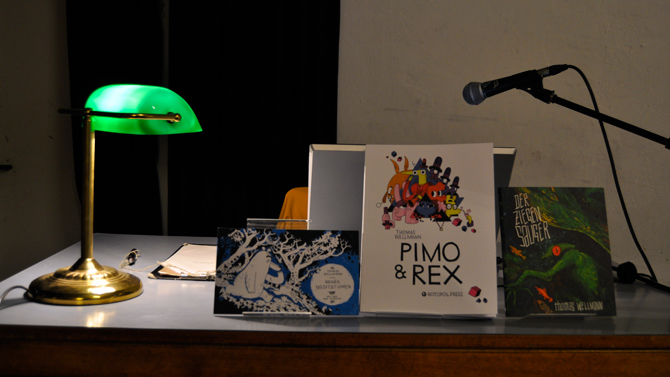 One high light was the Pimo & Rex reading by Thomas Wellmann …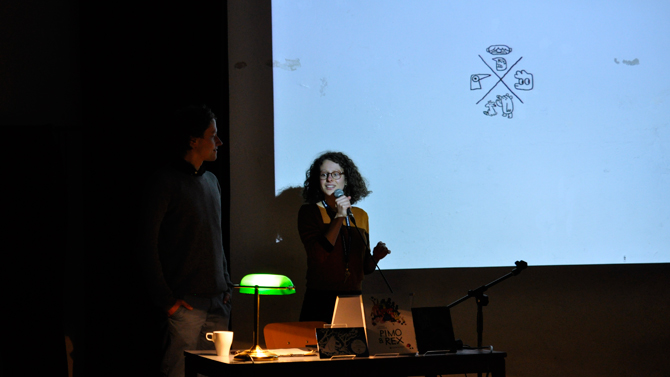 … professionally introduced by Sarah Omar.
The Golden Trickster …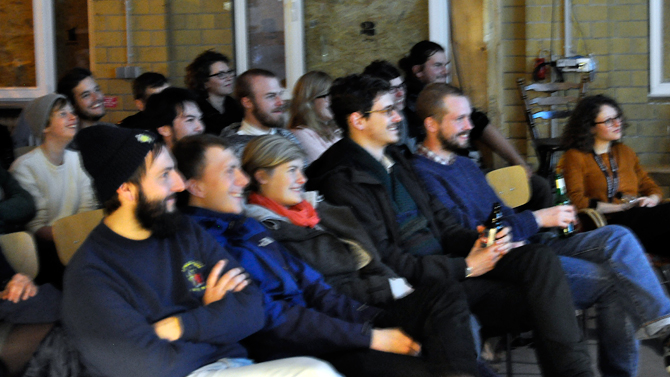 … entertains the masses.
After the reading Thomas Wellmann was busy signing.
Of course we also had a booth at the fair at GWA St. Pauli.