Life is so good! I'm happy to share this beautiful day with you my friends.
Enamel Pin, approx. 2,5 x 2,5cm Limited edition (200), numbered, rose gold with a metal clutch.


7,00 €
+ Shipping
All titles by this artist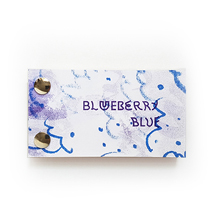 Ines & Kirsten Geißer
160 pages,three color riso print, 5,3 x 9,8 x 1,7cm.
9,00 €