Set of 13 temporary tattoos.
The tattoos last four to six days without fading, are skin friendly, easy to remove, and produced in Germany.
Instruction on the back
14,8 x 10,5 cm

3,00 €
+ Shipping
All titles by this artist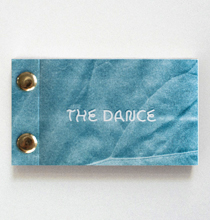 Ines & Kirsten Geißer
128 pages, three color riso print, 5,5 x 9,5 cm.
9,00 €