Slanted #19 – Super Families is the latest issue of German typography magazine Slanted. It's about large font families, that contain a huge range of styles and variations. We were invited to curate the Fontnames Illustrated section in this issue and to create an illustration for each super family. Designer and editor (et al. Freistil) Raban Ruddigkeit writes about Rotopol in his introduction:
"[…] But who's the best illustration-family in Germany and Austria? Do you find it in Berlin, Hamburg or Munich? No! Because in 2007 far away from these metropolises Rita Fürstenau, Lisa Röper and Michael Meier founded their own publishing company in Kassel, the home of Documenta. […] Meanwhile Rotopol is one of the most important address for unique high quality illustrations and comics. […]"
Thank you very much Mr. Ruddigkeit and Slanted!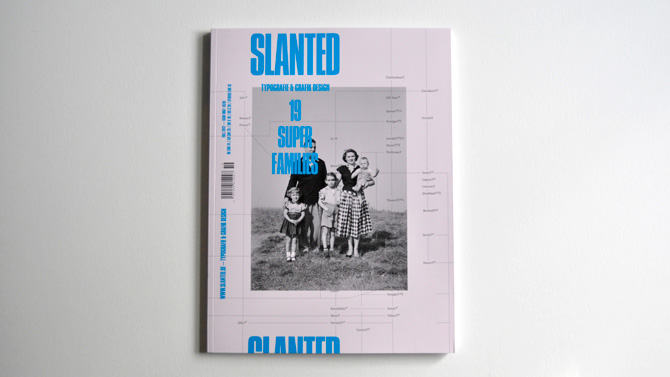 Rita Fürstenau – Greta von Peter Bil'ak & Nikola Djurek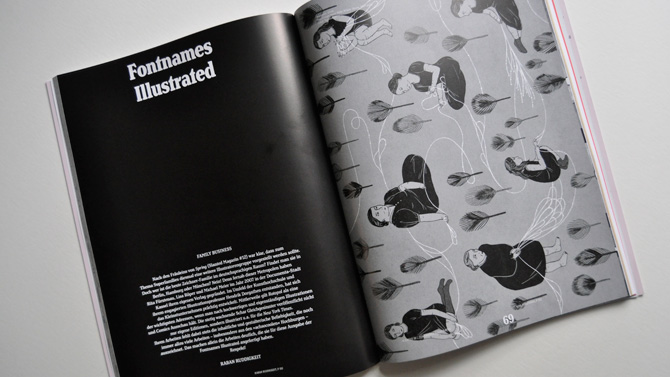 Michael Meier – Pluto by Hannes von Döhren
Thomas Wellmann – Regal Pro by Panos Vassiliou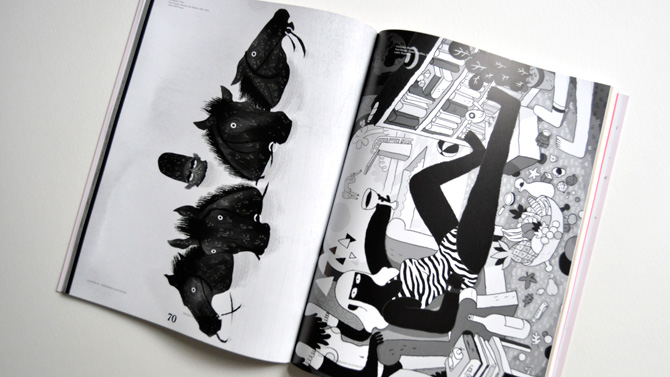 Lisa Röper – Normal by Stefan Claudius
Anton van Hertbruggen – Panorama by Jean Baptiste Levée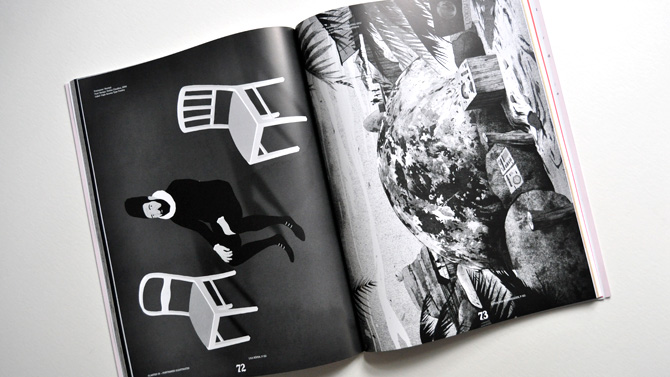 Isabel Seliger – Triology by Jeremy Tankard